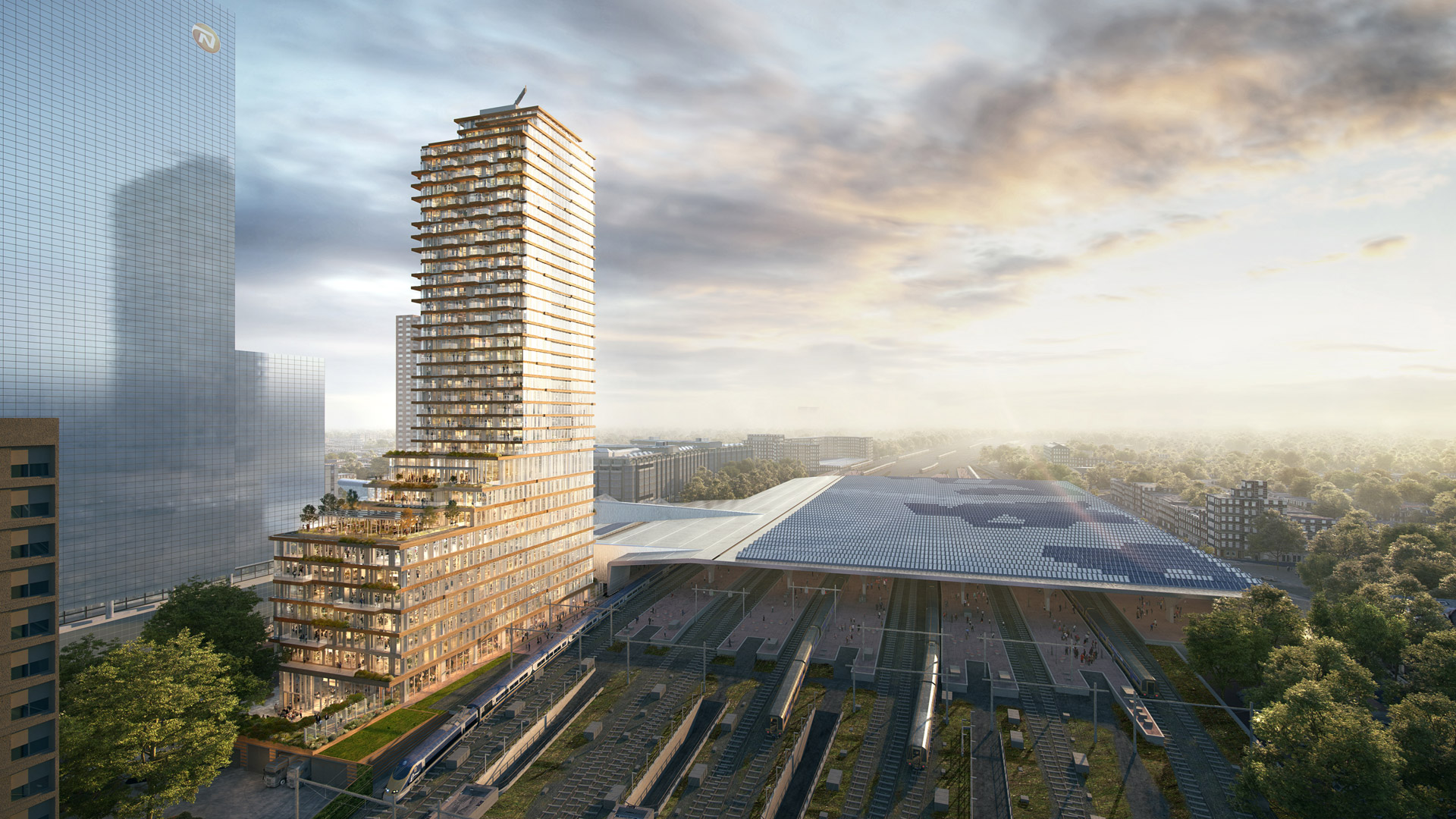 About Tree House
Tree House is the new mixed-use building for homes, work and leisure. A building that appeals to the imagination, inspires and generates new ideas. Entering Tree House, you feel that the building is alive. From early morning to late in the evening, it buzzes with travellers, office users, residents and visitors. With the international public programme, catering establishments and green roof terraces, this is where you experience real Rotterdam city life!
Tree House was designed by the international firm of architects PLP Architecture in such a way that it will contribute to the city's ecosystem. The 130-metre-high mixed-use tower with 37 floors features a strong design language with vertical lines reflecting the dynamics of the location in the facade. The cascading structure and interesting top are recognisable from afar. Tree House fits in with the impressive skyline, with the Delftse Poort and Millenniumtoren, the historic fabric of the site with the Groot Handelsgebouw and Stationspostgebouw and the modern Central Station.
Tree House has a transparent facade with integrated solar panels, sustainable and circular materials, and uses sustainable heating and cooling. The terrace-style amenities, terraces and outdoor spaces create an attractive environment for the users, residents and visitors. And with the additional use of green, it contributes to biodiversity in the city.